GOTO.com / Overture back from the dead as LogMeIn rebrands
Summary: LogMeIn has rebranded as GoTo.

GOTO.com was a search engine and the first company to successfully provide a pay-for-placement search service.
According to Wikipedia:
In February 1998, GoTo offered advertisers the option of bidding on how much they would be willing to pay to appear at the top of results in response to specific searches. The bid amount was paid by the advertiser to GoTo every time a searcher clicked on a link to the advertiser's website. By July 1998, advertisers were paying anything up to a dollar per click. In June 1999, GoTo launched a tool set direct traffic centre (dtc) to enable advertisers access to keywords and real time bidding.
GoTo renamed itself to Overture Services in October 2001 and the company was acquired by Yahoo! two years later for $1.63 billion dollars.
Fast forward to 2017, a company formed by former employees and other investors launched a new GOTO company that attempted a reboot of the old brand but that didn't last long.
Meanwhile, in February 2017, LogMeIn completed a merger with GetGo, the corporate spin-off of the GoTo product line from Citrix Systems. They rolled out a series of "GoTo" products.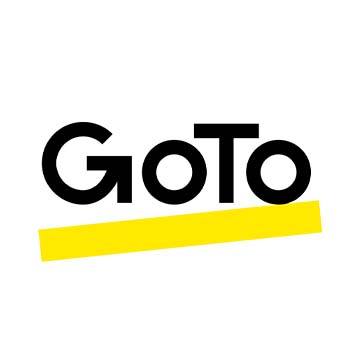 It's now 2022 and LogMeIn announced its domain rebranding as GoTo.com, taking over the domain and a number of associated domains, such as:
Go2.com
Assist.com
FastSupport.com
GetGo.com
GoToMeeting.com
GoTwo.com
Meeting.com
MyPC.com
OnlineMeetings.com
OpenVoice.com
NoPassword.com
VideoConferencing.com
Team.com (registered in 1991)
and dozens more domains
It's a full circle of the internet brands spanning three decades!
Copyright © 2023 DomainGang.com · All Rights Reserved.