Here we go again: BestApp.com #domain auction ended at $5,222 dollars
The DropCatch auction for the domain name BestApp.com has ended – for the fourth time in a row.
Deadbeat bidders have sent this great domain drop to auction. Instead of sending the domain to the 2nd highest bidder, DropCatch starts the process all over again.
The latest round ended at $5,222 dollars with DropCatch bidder jondari winning it. Let's hope he will be opening up his wallet to pay!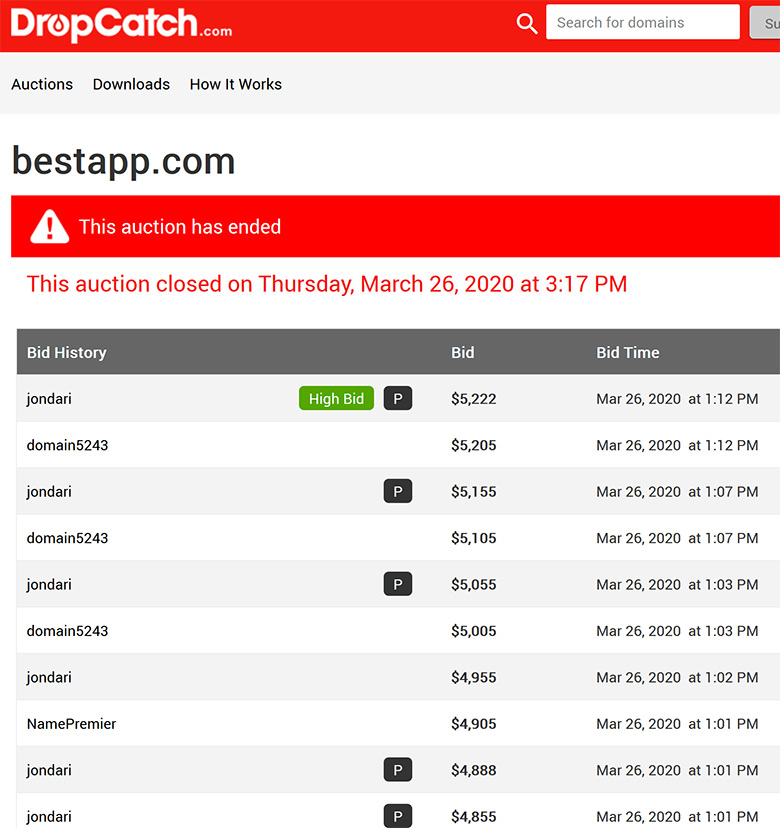 Copyright © 2022 DomainGang.com · All Rights Reserved.