BestApp.com #domain heads to auction for the 4th time at #DropCatch!
The domain BestApp.com is being auctioned for the 4th time at DropCatch!
No, its owners didn't put this beauty up for sale, it's that 3 deadbeat auction winners didn't pay the price.
The last auction of BestApp.com ended on March 13, and the winner had to pay $5,050 dollars. Apparently, they never did.
What a jackass!
Some users are frustrated by the way DropCatch auctions the domain once again, instead of allowing the 2nd highest bidder to take it.
For now, the domain BestApp.com is at $2,070 dollars with two days to go.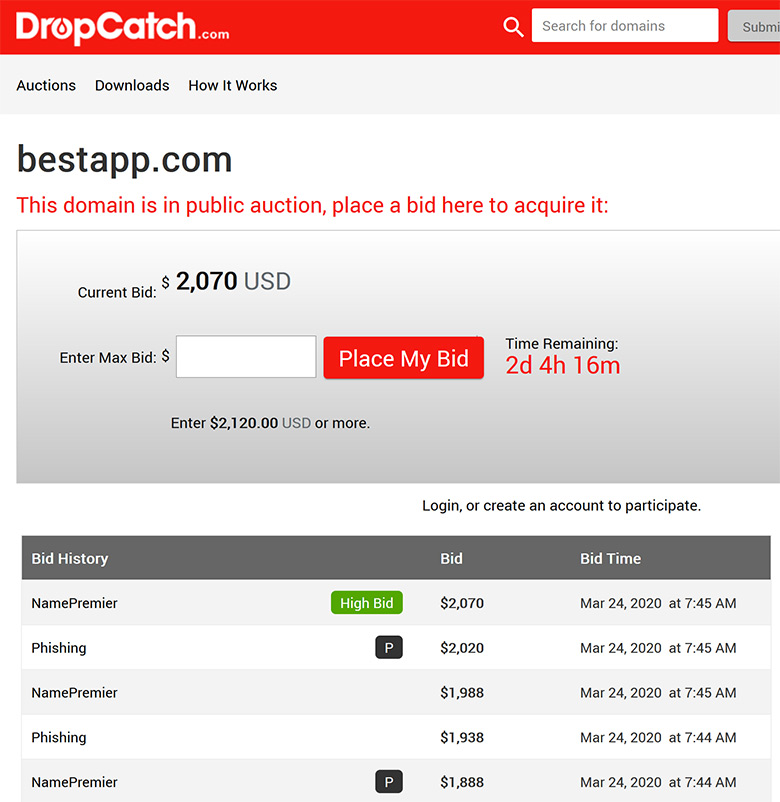 Copyright © 2021 DomainGang.com · All Rights Reserved.
Comments
2 Responses to "BestApp.com #domain heads to auction for the 4th time at #DropCatch!"