LLL #domain : Auction of NJD.com ended at #DropCatch at five figures
The DropCatch auction for NJD.com, the youngest three letter .com domain name on the planet, has ended.
A bit of a background story.
Originally registered in 1997 by a Japanese registrant, NJD.com dropped, all thanks to some undeliverable email, after a Japanese ISP changed its internal services.
The domain was caught by DropCatch, and 74 bidders placed 132 bids in total.
The final bid was at $25,322 dollars, a bit underwhelming, as we were projecting a sale above $30k.  A similar auction at DropCatch ended a little higher, last week.
Congratulations to the new owner, with the account "reasonreason" at DropCatch.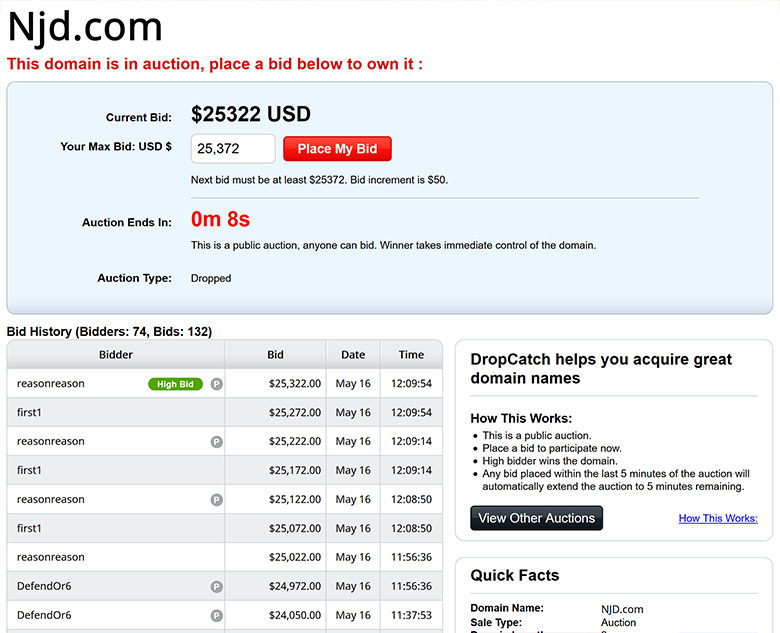 Copyright © 2023 DomainGang.com · All Rights Reserved.