LLL #domain : Auction of RXJ .com ended at #DropCatch at expected price range
The auction of RXJ.com ended moments ago at DropCatch, and the newest three letter .com domain on the planet will soon have a new owner.
After a whopping 232 bids from 69 bidders, the auction of RXJ.com, a three letter domain consisting of perfectly "Chinese premium" letters, ended at $25,715 dollars.
The high bidder was DropCatch user hmmhm, who battled user 999999 above the $25,000 dollar range.
Prices of LLL .com domain names have dropped in recent months, as the Chinese domain market for LLL and LLLL .com domains became substantially less active than its peak years (2015-2016.)
Congratulations to the new owner!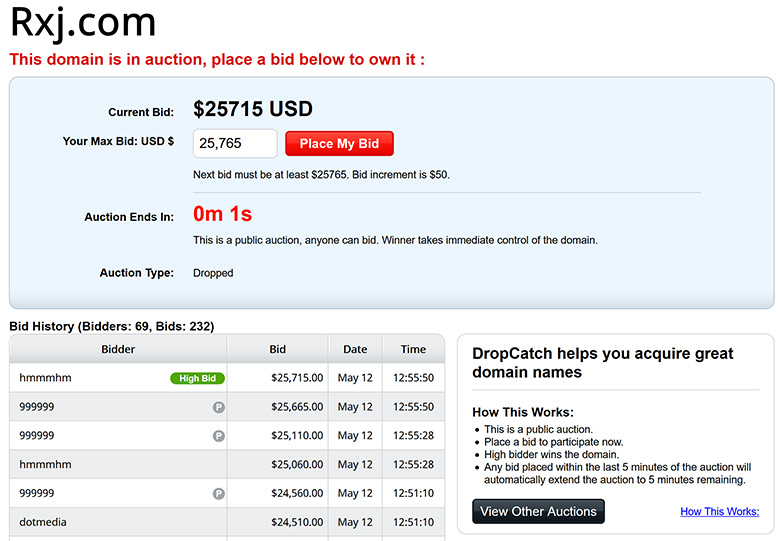 Copyright © 2021 DomainGang.com · All Rights Reserved.