Non .com #domain sightings in #Greece : Carpet.GR
Domain sightings are random encounters with domains in real life. These "domains in the wild" typically appear on vehicles, boats, business buildings, signs, and products.
We classify them in two main groups: dot .com domain sightings, and all of the others.
This time around we came across a generic keyword domain in Athens, Greece, Carpet.GR.
The company offers a large variety of both hand-made and machine-sewn carpets, and their storefront proudly displays the brand name domain.
Carpet.gr is a really old Greek domain in the local ccTLD (.GR) that has been registered since 8/26/1998.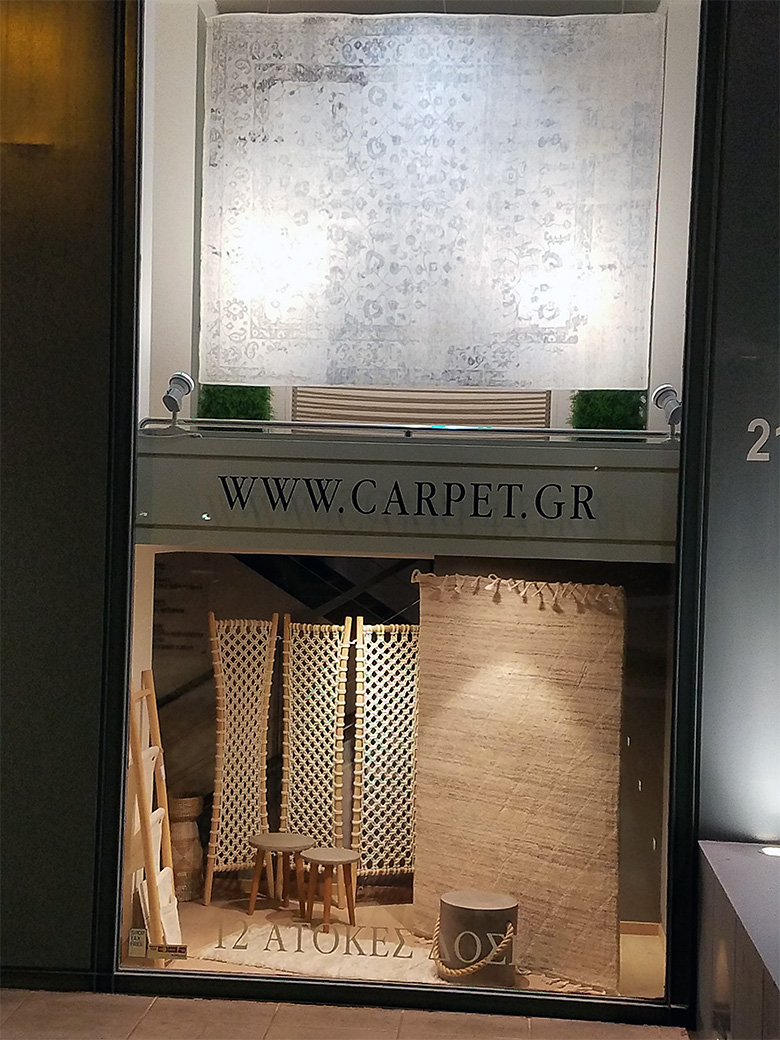 Copyright © 2022 DomainGang.com · All Rights Reserved.