Numeric patterns: 444555.com sold for $36,050 on #DropCatch
Patterns, patterns, patterns. The Chinese love numbers, and when they come in multiples, these numbers translate into great domain sales.
The auction for 444555.com at DropCatch ended at a mind-boggling $36,050 dollars at DropCatch yesterday.
Naturally, the winner was First1, an account for Chinese auction house Ename.
Digit "4" symbolizes death in China's numeric culture but only when alone; repetitive patterns such as "444" denote abundance and prosperity. On top of that, the next triad of number 5's is in close proximity on the keyboard – ergo, an instant winner.
How much would Westerners bid up for such a domain? Apparently, not as much as the pattern-loving Chinese. 😀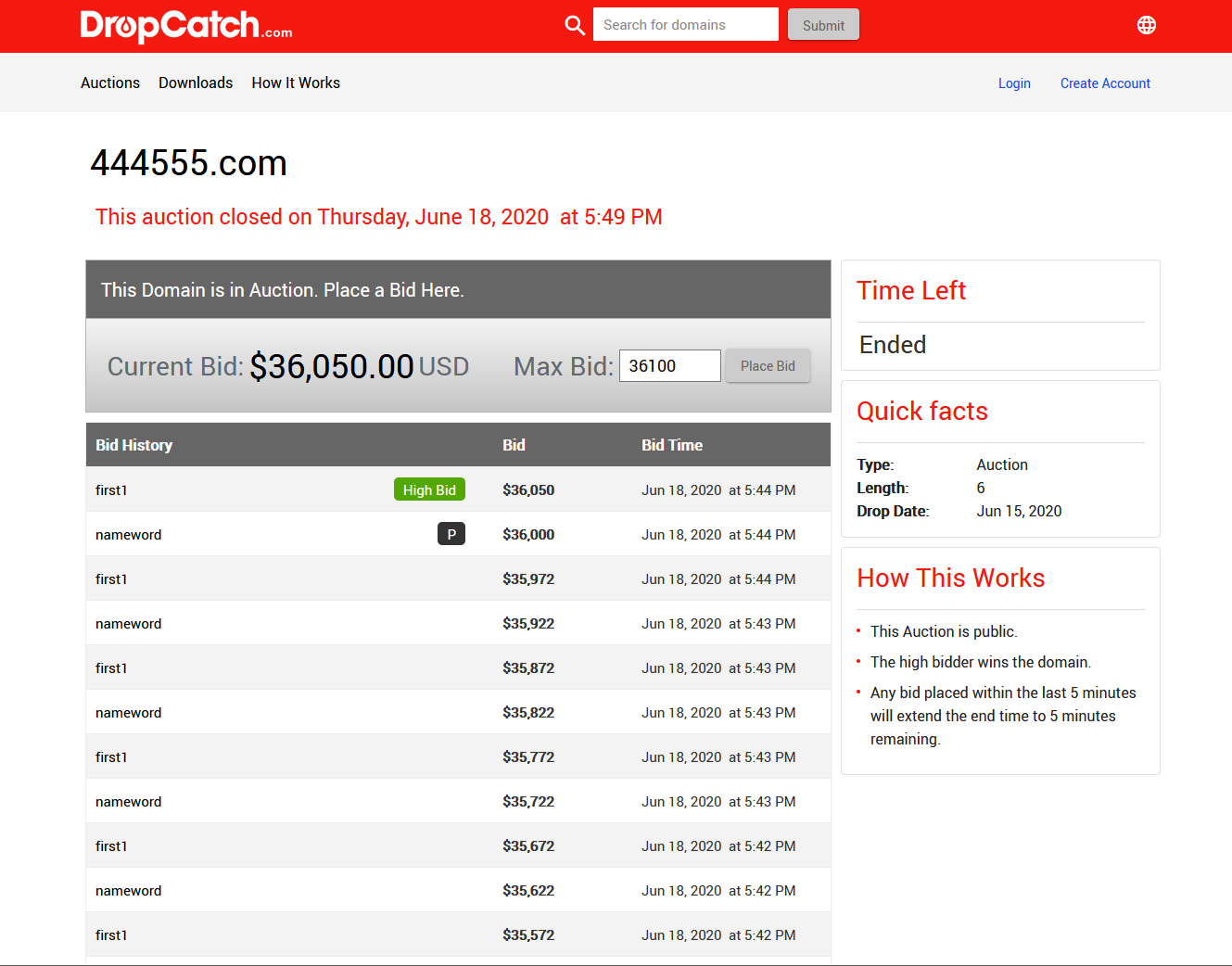 Copyright © 2022 DomainGang.com · All Rights Reserved.