#PPC technology : Bodis has rolled out Smart #Domain Dashboard
Bodis has rolled out its new Smart Domain Dashboard, promising to maximize your domain name monetization, and ease of domain management.
The veteran PPC provider revealed its customizable panel that utilizes modular elements to provide the most important information users desire, including detailed performance statistics.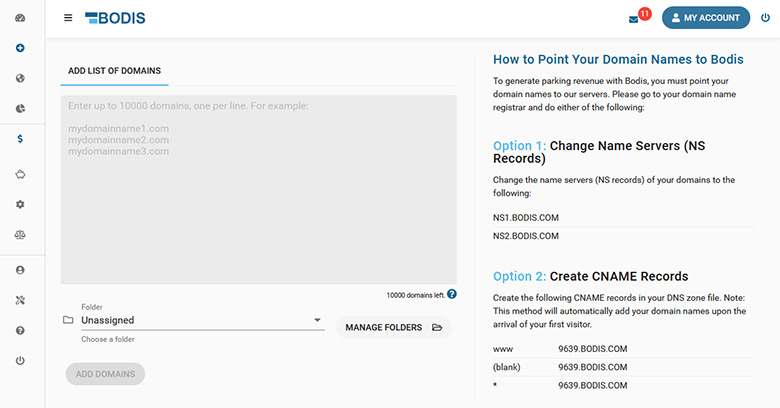 The Smart Domain Dashboard by Bodis is fully customizable, with smart filters, such as expiration date or status, that can be applied to any widget on the dashboard.
Build your smart domain dashboard today at Bodis.com.
Note: Bodis is a premium advertiser on DomainGang.com.

Copyright © 2022 DomainGang.com · All Rights Reserved.
Comments
One Response to "#PPC technology : Bodis has rolled out Smart #Domain Dashboard"