Rams.com: Back on the chopping block with a discount
The Los Angeles Rams won the Super Bowl in 2022 and the 2023 football season is underway. The Rams will be playing the Saints on Sunday, just in case you're a fan.
If, however, you're a fan of the rams—the animal—rest assured that the domain Rams.com is still up for sale.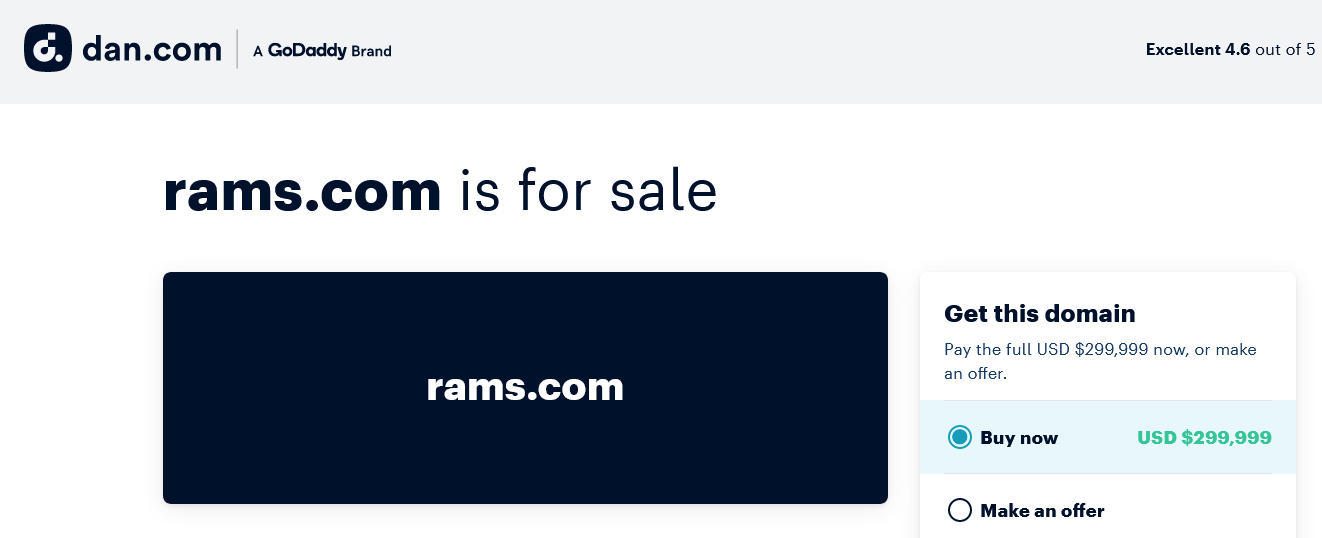 No longer displaying information about the male sheep species, Adam Dicker's domain has been up and down (in pricing) more often than an Essex girl's knickers.
The current asking price is set at $299,999 dollars with the domain parked at Dan.com. If you're a lover of the male sheep, or a billionaire owner of a certain football team, now's your chance to pick it up at a bargain price.
Copyright © 2023 DomainGang.com · All Rights Reserved.
Comments
7 Responses to "Rams.com: Back on the chopping block with a discount"