Rebranding : #BestBuy has a new #logo after almost 30 years!
The unthinkable has happened: BestBuy has a new logo, almost 30 years after its launch.
Long gone is the yellow tag with the black letters; the color scheme is now white letters against a variant blue backdrop, and the yellow tag now sits outside the lettering.
The lettering has been improved, going from slanted and squashed text to bolder, sharper, upright letters. It projects a more confident and mature brand.
We're not sure how we feel about the white colored letters, however. Or the small yellow tag, that now looks like an afterthought.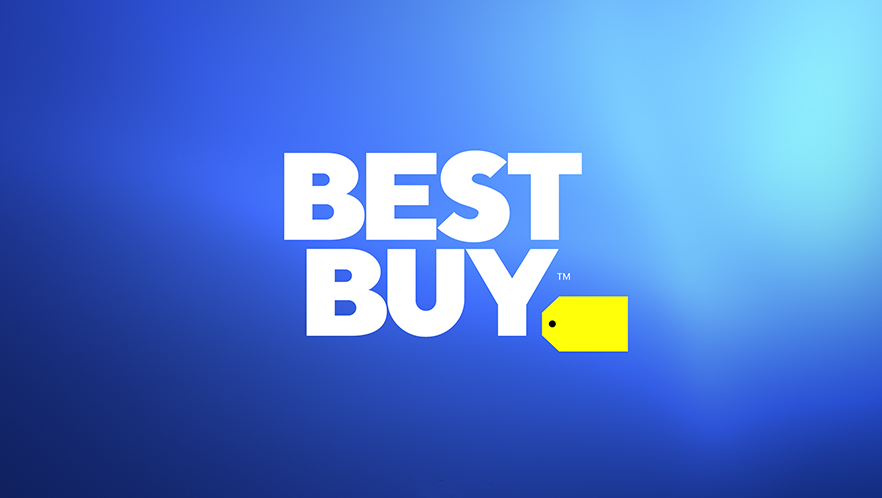 According to the BestBuy corporate blog announcing the rebranding:
"Best Buy" still appears in bold, black font, but now it resides outside of our signature yellow tag. The tag serves as graphic punctuation and a visual connection to our history.

"The updated logo is true to our heritage, but it's really cleaned up," Whit said. "It's an evolution toward the future, and we're really excited about that."

The logo already appears on BestBuy.com and in digital ads and TV commercials. Soon you'll see it on uniforms, shopping bags and signage too.
Black font?
Maybe on some store circulars, as the BestBuy web site and promotional advertising photos display the text in white.
Geek Squad should be up next. 😀

Copyright © 2021 DomainGang.com · All Rights Reserved.