Roman domain liquidity platform MCMLIX to expand its target market
For over 18 months, premium domain liquidity market, MCMLIX, has been providing a platform for trading premium Roman domains.
Founded by Ragazzo Greciano, the prolific domain investment expert from Napoli, Italy, MCMLIX aimed at bringing together sellers and buyers of domain names that form valid Roman numerals.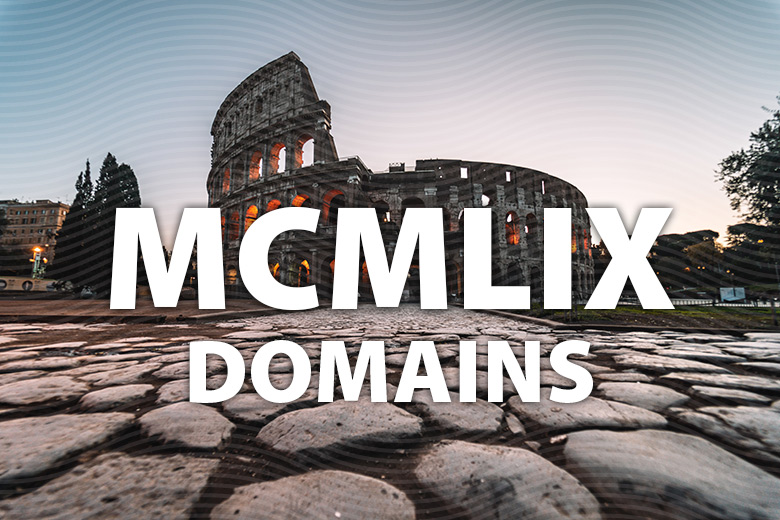 In early 2020, Ragazzo Greciano forecast an increased need for Roman numerals in 2021 and beyond, stating:
"So many value, because Latin mind the best, in Roman times they tell number like MCMLXXXVIII so yes, someone get the .com believe in power of Italia", says Ragazzo Greciano, adding: "You get that Roman numeral domain, is like the round hips of Sophia Loren, is like Michelangelo, is like Ferrari, big gift and invest for world!"
The MCMLIX marketplace is now expanding its market to include Arab numerals, the common number set that the entire Western civilization runs on. Ragazzo Greciano announced the news during one of his quick trips to a small cafe in Napoli:
"Look, I know I have love for Italy and Roma, is where I born, but Romans dead so need expand number set, yes? We add buyer favorite, numero uno, due, tre, quattro, cinque, sei, sette, otto, nove and of course zero OK? All domain with this numero qualify for sale on MCMLIX."
Ragazzo Greciano has no plans to rebrand his platform, that stands for "1959" in Roman numbers. It's the year Sophia Loren returned back to Italy after visiting Hollywood. Greciano accepts new registrations until December 30 and on December 31 he plans to have a big launch party on Zoom for the updated domain platform.
Be there or be un cagacazzo!
Copyright © 2023 DomainGang.com · All Rights Reserved.