#Tax .com : Biggest unreported #domain sale of a three letter .com?
The domain name Tax.com isn't just another three letter word; representing a major class of global financial activity, this ultra-premium domain changed hands in 2013.
Who was the buyer?
Texas-based financial advisor corporation, Ryan, Inc., acquired the domain Tax.com in September 2013, via a private transaction. The company operates from the domain Ryan.com, which just so happens to be the last name of the company's founder and CEO, Brint Ryan.
The previous owners, Tax Notes, also hold Tax.org which is forwarded to their corporate web site.
There's no doubt that this unreported sale was quite sizable, perhaps in the millions of dollars.
Currently, the domain Tax.com isn't resolving, but in the past it was forwarding to Ryan.com.
How do we know that Ryan corporation still owns the domain Tax.com?
Domain investor, Logan Flatt, let us know that he came across the Ryan, Inc. CEO's car; they both share the same corporate building! The car's custom tag spells TAX.COM.
Naturally, Logan would not miss on the opportunity to show off his white Mercedes-Benz AMG, that also has a custom tag: DOMAINS.
Now, that's what we call smart cars, and smart drivers! 😀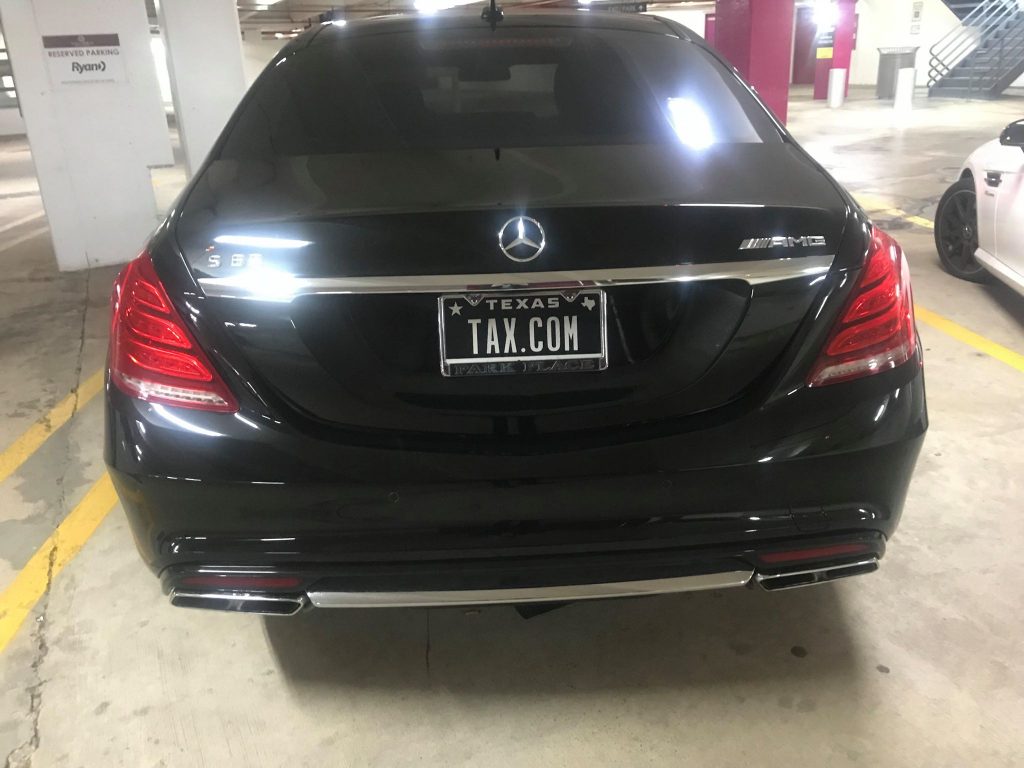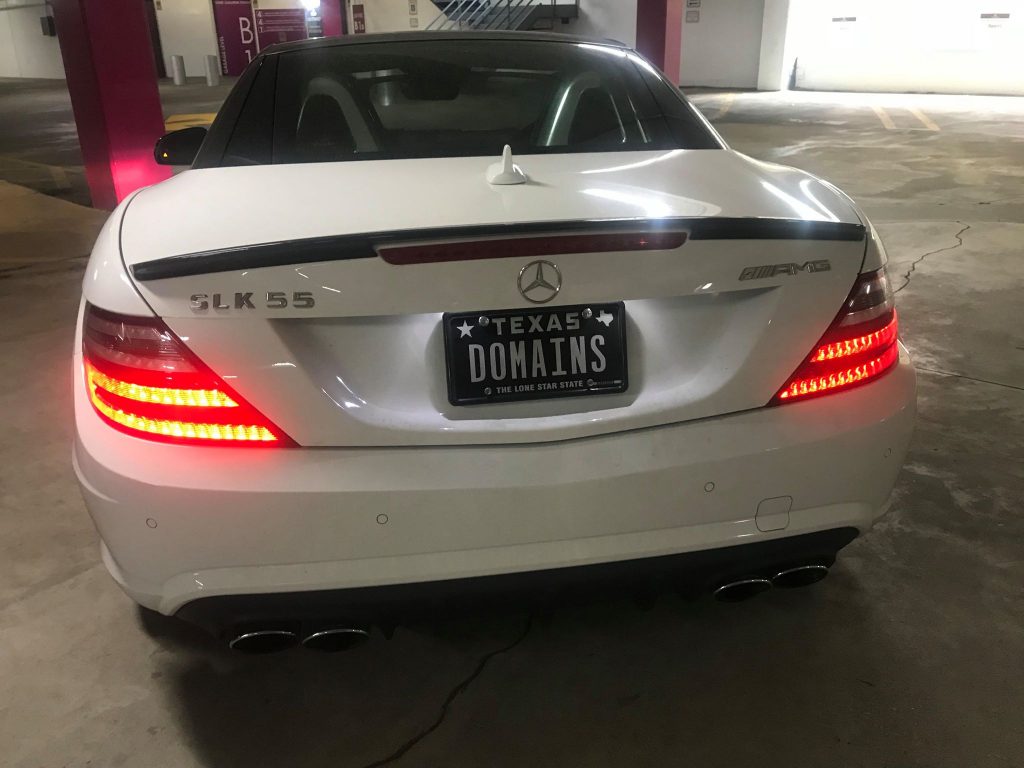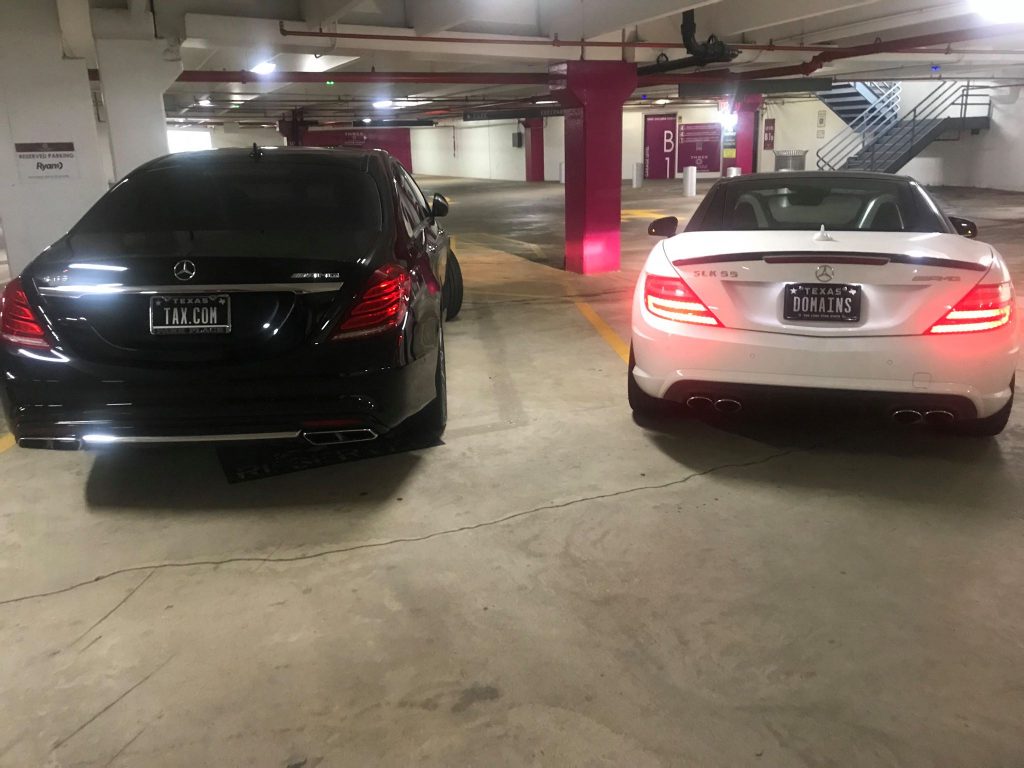 Copyright © 2021 DomainGang.com · All Rights Reserved.
Comments
One Response to "#Tax .com : Biggest unreported #domain sale of a three letter .com?"