True owner of AI.com is a Malaysian crypto sleuth, according to research
The true and current owner of the domain AI.com is a Malaysian tech and crypto sleuth, according to research performed by investor George Kirikos.
Armed with targeted Google searches related to the Cloudflare DNS pair used by AI.com, Kirikos concluded with "99% certainty" that Arsyan Ismail of Malaysia is in control of the domain AI.com.
He can point it to ChatGPT or to Elon Musk's x.ai either as part of an exchange, or simply because he can. 🙂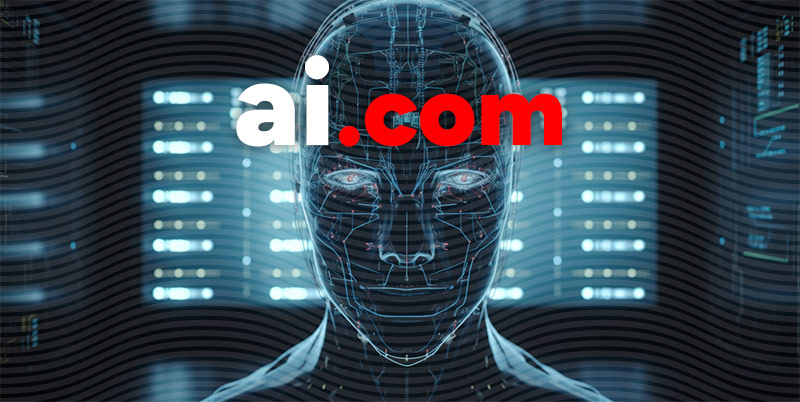 Some facts pointed out by George Kirikos were then supported by research performed by domain investor Bill Patterson. Here are some interesting notes:
The Cloudflare DNS pairs, pam.ns.cloudflare.com and pete.ns.cloudflare.com are one pair out of 2,500 combinations. Other domains owned by Arsyan Ismail also received the same DNS pair at the same time, two years ago.
The sale of AI.com took place in 2021 and SAW.com was the brokerage; both co-founders, Jeff Gabriel and Amanda Waltz follow the @arsyan account on Twitter.
AI are the initials of Arsyan Ismail, whose focus as far as domain investments go, involve .ai domains, NFT domains, crypto and BTC domains, and other technology domains related to the cryptocurrency space.
Of course, the potential ownership of AI.com by Arsyan Ismail might be backed by a third party or corporate consortium with the appropriate financial resources.
Don't expect any of these research claims to be confirmed or denied by the parties involved. 🙂
Follow George Kirikos's thread here and Bill Patterson here.
Copyright © 2023 DomainGang.com · All Rights Reserved.