Two letter #domain JE.com listed for sale at #NamePros
It's very rare to see two letter .com domain names listed for sale on domain forums.
The reason: members of most domain forums are fellow domain investors, looking for the best possible deal.
To maximize a domain's potential, premium domains such as a LL .com should be brokered to end user buyers, willing and able to pay the domain's asking price, that can stretch into the millions of dollars.
The domain JE.com was recently listed for sale on NamePros.com.
According to the thread, the seller is the domain's owner, Vicki Kennedy – not a domain broker.
NamePros has apparently verified the domain's ownership, so if you are after a two letter .com domain such as JE.com visit the discussion.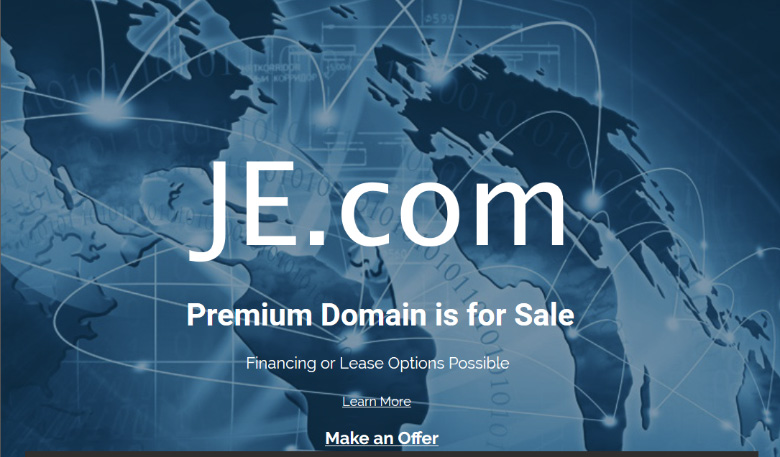 Copyright © 2023 DomainGang.com · All Rights Reserved.