Birthstone.com : New #trademark application indicates #domain sale might have occurred
A fresh trademark application for BIRTHSTONE.COM at the USPTO is a positive indicator that the domain Birthstone.com was recently sold.
The application for the registration of the BIRTHSTONE.COM mark was made with a date of first use being May 17, 2020. The domain Birthstone.com was last updated on May 18, 2020, indicating that perhaps a sale completed around that time.
In the trademark application, a Delaware corporation "Birthstone LLC" is listed as the applicant of the mark. There are two classes that BIRTHSTONE.COM was applied for:
jewelry, and:
online retail store services featuring jewelry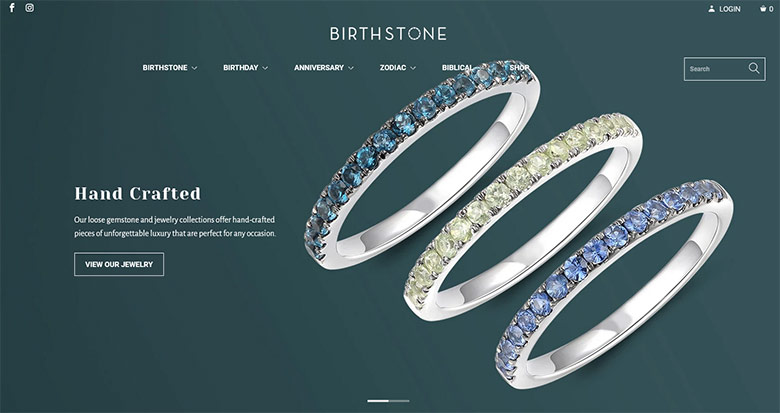 The same company has applied for a second BIRTHSTONE.COM trademark, where the "O" is a graphic depiction of a stylized ring.
Birthstone.com is without doubt an ultra-premium domain name, in a consumer-oriented market spanning both luxury and affordability.
Why was BIRTHSTONE.COM applied for as a trademark at the USPTO?
It's an ongoing trend among owners of generic domain names, following the decision by SCOTUS on the Booking.com trademark application.
Since then, dozens of generic domain names have been applied to be registered as trademarks, inclusive of the TLD. We keep track of these applications, and so far none has been decided upon.
Will these applications become the new norm? Watch this video from NamesCon Online 2020.

Copyright © 2022 DomainGang.com · All Rights Reserved.