Event.com : Trademark application reveals potential sale of the #domain
The operators of the domain Events.com have applied for the registration of the trademark, EVENT.COM with the USPTO.
Registered in 1993, the domain Event.com is pointing to a lander by SafeNames. The trademark application was filed with an "intent to use" clause, on April 14, 2021.
The application involves numerous goods and services, including the following:
Computer software platform, namely, mobile applications to enable event organizers to sell tickets and registrations, process payment, print tickets and receipts, scan and validate tickets and registrations, and track daily and current event sales, and to enable event attendees to search for events, purchase tickets and registrations, and access information related to events they may be interested in; computer hardware for registration, check-in, ticket sales and validation at events, conferences, festivals, and venues; electronically encoded wristbands for registration, check-in, ticket sales and validation at events, conferences, festivals, and venues
The applicant, Events.com, Inc., is a California corporation. The mark consists of "event.com" with "event" and "com" in black and the dot in between the two words in blue; the colors are claimed as part of the mark.
Event.com was listed as sold for $165,000 dollars in 2007. Source: NameBio.
The domain Event.com is currently listed on Afternic with a minimum asking price of $692,300 dollars. While this might not be the selling price point, we have reasons to believe that Event.com recently changed hands, with the Events.com owners acquiring the singular variant.
It would be unfathomable to attempt to register EVENT.COM as a trademark, without actually owning the matching .com domain. The domain's last update occurred on October 30, 2020.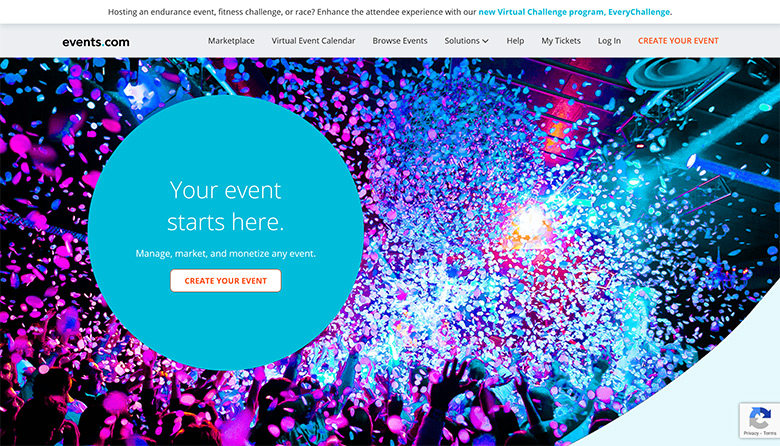 Why was EVENT.COM applied for as a trademark at the USPTO?
It's an ongoing trend among owners of generic domain names, following the decision by SCOTUS on the Booking.com trademark application.
Since then, dozens of generic domain names have been applied to be registered as trademarks, inclusive of the TLD. We keep track of these applications, and so far none has been decided upon.
As of January 5th, 2021, BOOKING.COM is a registered trademark with the USPTO.
Will these applications become the new norm? Watch this video from NamesCon Online 2020.

Copyright © 2021 DomainGang.com · All Rights Reserved.