Should Dan remove domains infringing non-famous trademarks from its platform?
The Dan.com marketplace is popular with domain investors even as the GoDaddy-owned brand raised its fees to 15%.
Its terms of use, updated on February 1, 2023, note that "Client represents and warrants that it (i) has the full authority and all rights necessary to enter into and fully perform all if its obligations under these Terms; (ii) will not infringe the patent, copyright, trademark, trade secret, right of publicity, or other intellectual property or proprietary right of any third party in its use of the Website or the Services."
In other words, trademark infringement is in violation of the Dan.com terms of use.  The question is, how is that enforced?
An Italian company left a scathing report about Dan on Trustpilot, noting how their brand is being cybersquatted and for sale on Dan.com. Says the review by Italian pharmaceutical company, Deltha Pharma:
We suffered cybersquatting: someone registered a domain, we have registered a trademark for, they asked 5.000 $ for have it back. We wrote several times, but no one ever replied.
It didn't take much research to locate the domain name: Masurota.com was registered on May 29, 2020 and it's listed for sale on Dan.com with an asking price of $4,995 dollars.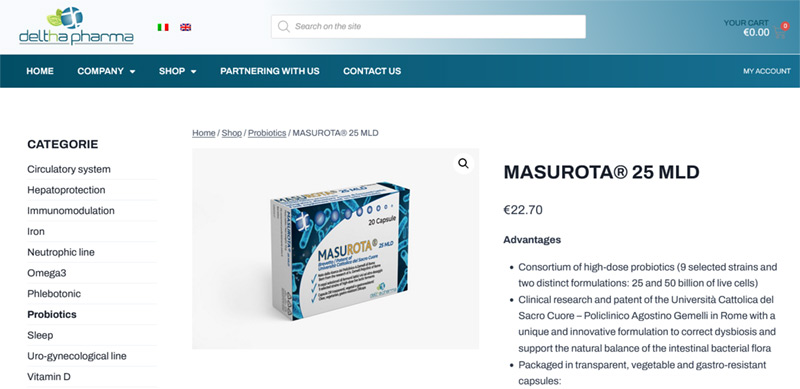 Deltha Pharma appears to have applied for the registration of the MASUROTA trademark on the exact same day. This means that the registrant of Masurota.com most likely monitored applications. European trademarks are registered with date priority, as opposed to priority of use as with the USPTO.
In the past, violations of famous marks have been reported to Dan.com and other platforms such as Sedo.com, that removed the offending domains. In this case, when a mark is not famous, yet a valid trademark still, what would it take for the domain to be removed?
Copyright © 2023 DomainGang.com · All Rights Reserved.
Comments
One Response to "Should Dan remove domains infringing non-famous trademarks from its platform?"