ABC.io in #Sedo auction after $50k bid – A chance for higher selling price?
The domain ABC.io has received a $50,000 dollar bid on Sedo. The domain's registrant had the chance to take the offer, or counter higher.
Instead, they sent ABC.io to a Sedo auction.
Lasting 7 days, such Sedo auctions are great when there is potential to involve other parties in a bidding war. But the seller has to do plenty of outbound sales pitching.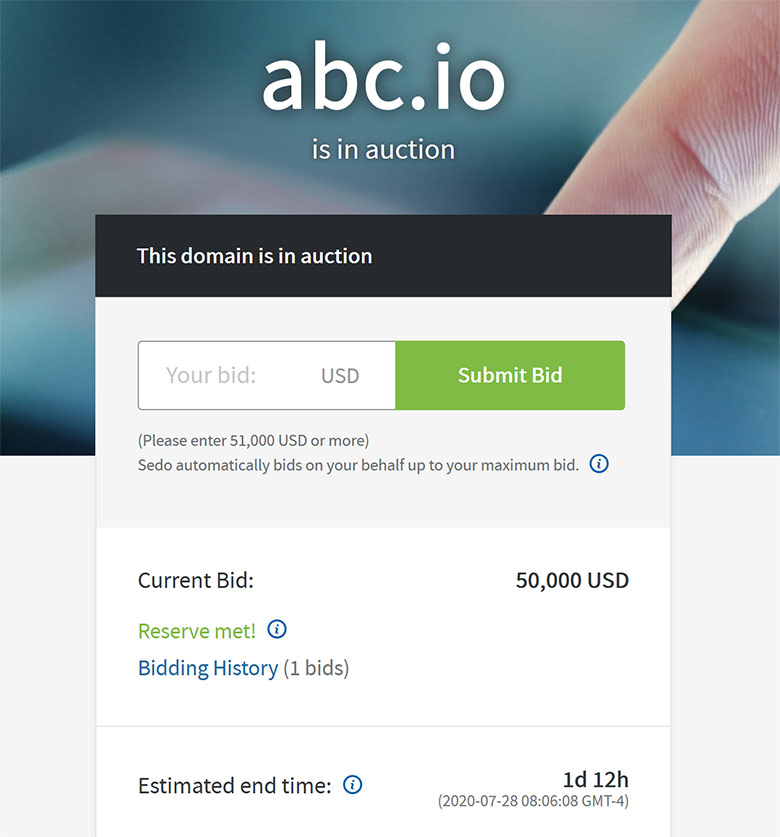 Not to mention that "ABC" is also a trademark. Expanding the pool of parties involved in an auction can increase the chances of a C&D and even a UDRP.
So did the seller simply waste time and risk a sale, or was it a fair, smart response?
Let's have a poll. 😀
Loading ...

Copyright © 2021 DomainGang.com · All Rights Reserved.