Domain rebranding: Valuetainment moves to VT.com
The short, two letter domain VT.com has changed hands in yet another case of domain rebranding.
According to news shared on social media by the founder of Valuetainment, Patrick Bet-David, the company is excited to have acquired the domain VT.com.
Right now, VT.com forwards to Valuetainment.com. The international company "is the leading source for information, education and entertainment centered on the fundamentals of entrepreneurship and capitalism," according to their web site.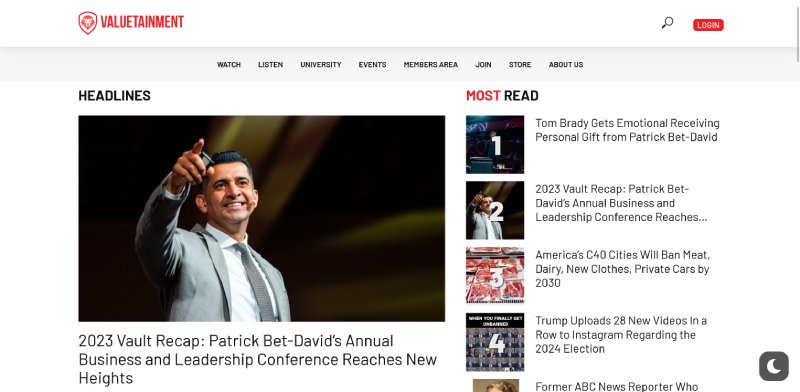 Meanwhile, VT.com is a domain name that was registered in 1994. Recent captures via DomainTools show that multi-millionaire domain investor Brent Oxley was in possession of the domain VT.com, as recently as in 2021.
Congratulations to buyer and seller of the transaction involving the short domain name VT.com.
Story kudos: Jag. 
Copyright © 2023 DomainGang.com · All Rights Reserved.