Dot .COM #domains in the wild : #PopALock .com
There is extensive use of dot .COM domain names in public; whether that's on vehicles or businesses, we move fast to capture the moment.
Of course, when vehicles are in motion, there is risk involved; we prefer to keep both hands on the wheel, or be at a traffic light.

Today, we came across yet another .com domain being used by a locksmith business called Pop-A-Lock. The matching dot .com, PopALock.com, is being used.
According to their web site:
Pop-A-Lock® is America's Most Trusted Locksmith Franchise.

Pop-A-Lock was born in 1991 when local law enforcement agents in Lafayette, Louisiana recognized the need for a car locksmith in their community.

Since then, Pop-A-Lock has grown to become the largest professional locksmithing franchise in the country. Our original Lafayette location is now the national training facility and corporate headquarters for Pop-A-Lock.
Interestingly, the dashed .com variant that matches their trademark, is listed for sale.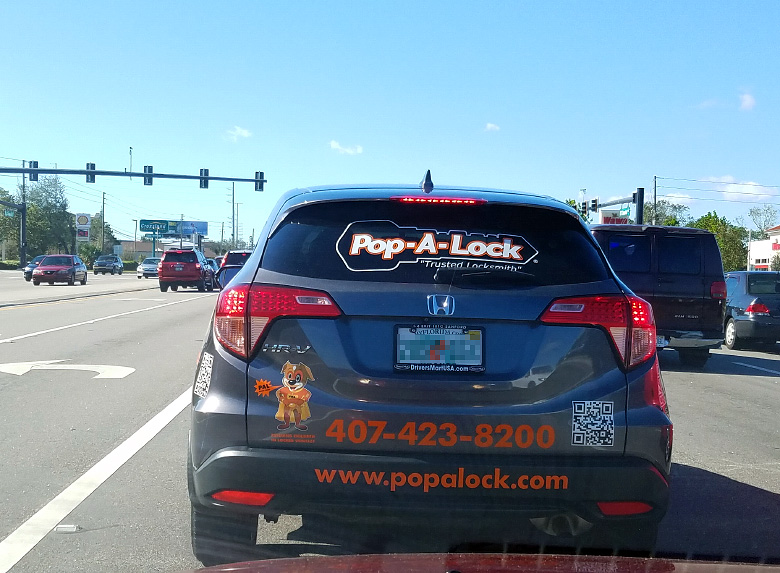 Copyright © 2022 DomainGang.com · All Rights Reserved.