GoDaddy.com: Is the #domain for sale on Afternic?
GoDaddy is the biggest domain registrar in the world, including rogue states such as Russia and Belarus.
With tens of millions of domains registered at GoDaddy, the domain GoDaddy.com is one precious carrier of digital identities for third parties.
GoDaddy owns and operates Afternic, an aftermarket currently receiving a technology infusion from its little brother, the Uniregistry Market.
Afternic lists for sale domains for third parties and unlike NameFind, the GoDaddy-owned repository of acquired domains, Afternic caters to everyone willing to sell their domain.
It's surprising that an Afternic lander performs no database checks whatsoever, simply listing any queried domain with the "potential" of being for sale. This wide-catching listing is bad, however, as the following lander for GoDaddy.com shows: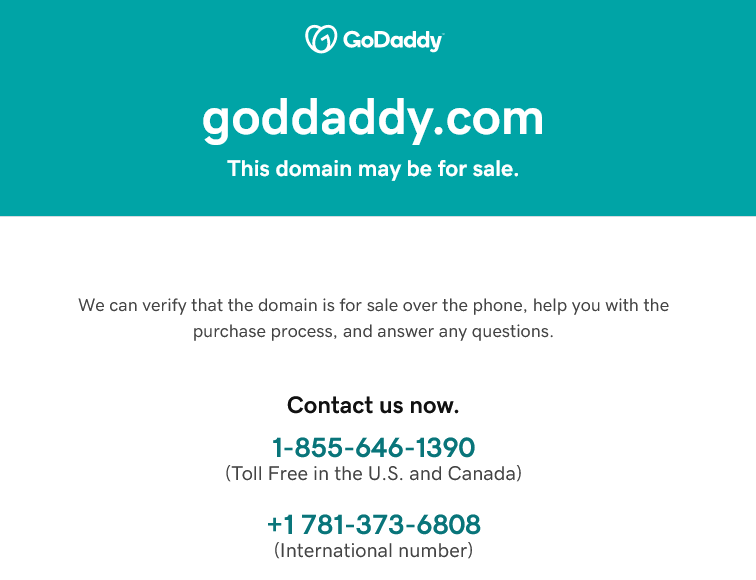 Naturally, this is terrible as a practice, and if the GoDaddy.com listing didn't convince you, here's a huge brand domain, that of Microsoft: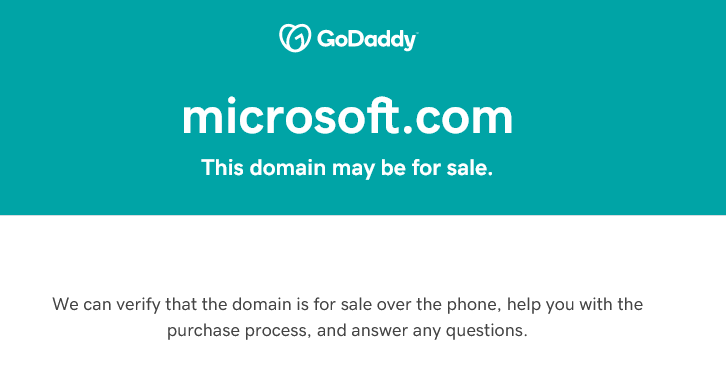 Still not convinced? How about inquiring about WhiteHouse.gov and its availability?
GoDaddy and Afternic should not display a dubious message like this; only domains in the "for sale" database at GoDaddy and Afternic should show up and be allowed to be queried for "potential availability."

Copyright © 2023 DomainGang.com · All Rights Reserved.
Comments
4 Responses to "GoDaddy.com: Is the #domain for sale on Afternic?"