Google registry : Dot .APP #domains losing steam
Google's latest gTLD, dot .APP, had a strong start earlier this year, gaining more than 200,000 registrations in a matter of days.
Application software developers, both corporate and private, along with a certain number of domain speculators, drove the momentum of dot .APP for several weeks.
The gTLD has lost its steam, however, as George Kirikos noted via Twitter:
It's amazing how quickly the registration volume for dot-app has collapsed. After the initial "feeding frenzy", new registrations are down to just a few hundred per day now.
That's to be expected from an extension that is driven by development, and requires the use of SSL certificates. Dot .APP is not yet another generic gTLD, but tied closely to existing or future applications, commonly known as apps.
For now, the domain registration delta in the past 30 days is about 30,000 domains, as seen at ntldstats.com for a total of 280,000 .APP domains.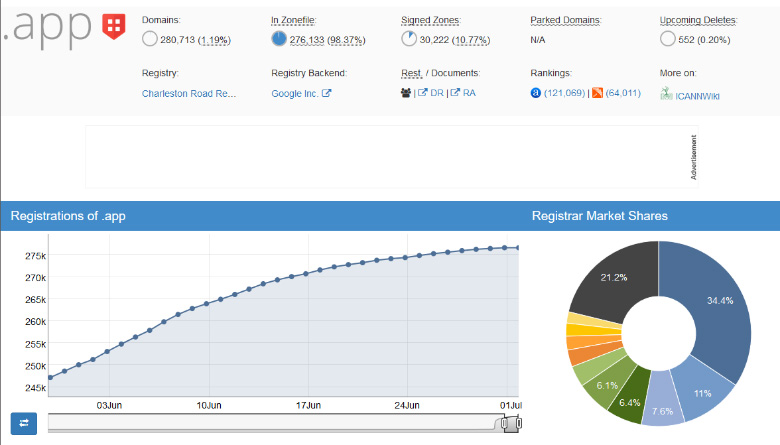 Copyright © 2021 DomainGang.com · All Rights Reserved.
Comments
One Response to "Google registry : Dot .APP #domains losing steam"