ICANN62 : Event date changed to cater to the Muslim Eid al-Fitr holiday
ICANN has announced that its ICANN62 gathering in Panama, originally scheduled on the weekend of June 18th, 2018, has changed.
In order to show respect to travelers observing the Muslim Eid al-Fitr holiday celebration, ICANN62 will now take place on June 25-28, 2018 instead.
What is Eid al-Fitr?
According to Wikipedia:
Eid al-Fitr ("festival of breaking of the fast") is an important religious holiday celebrated by Muslims worldwide that marks the end of Ramadan, the Islamic holy month of fasting. The holiday celebrates the conclusion of the 29 or 30 days of dawn-to-sunset fasting during the entire month of Ramadan. The day of Eid falls on the first day of the month of Shawwal. The date for the start of any lunar Hijri month varies based on the observation of new moon by local religious authorities, so the exact day of celebration varies by locality.
Meanwhile, the next ICANN meeting, ICANN59, takes place between June 26-29 in Johannesburg, South Africa.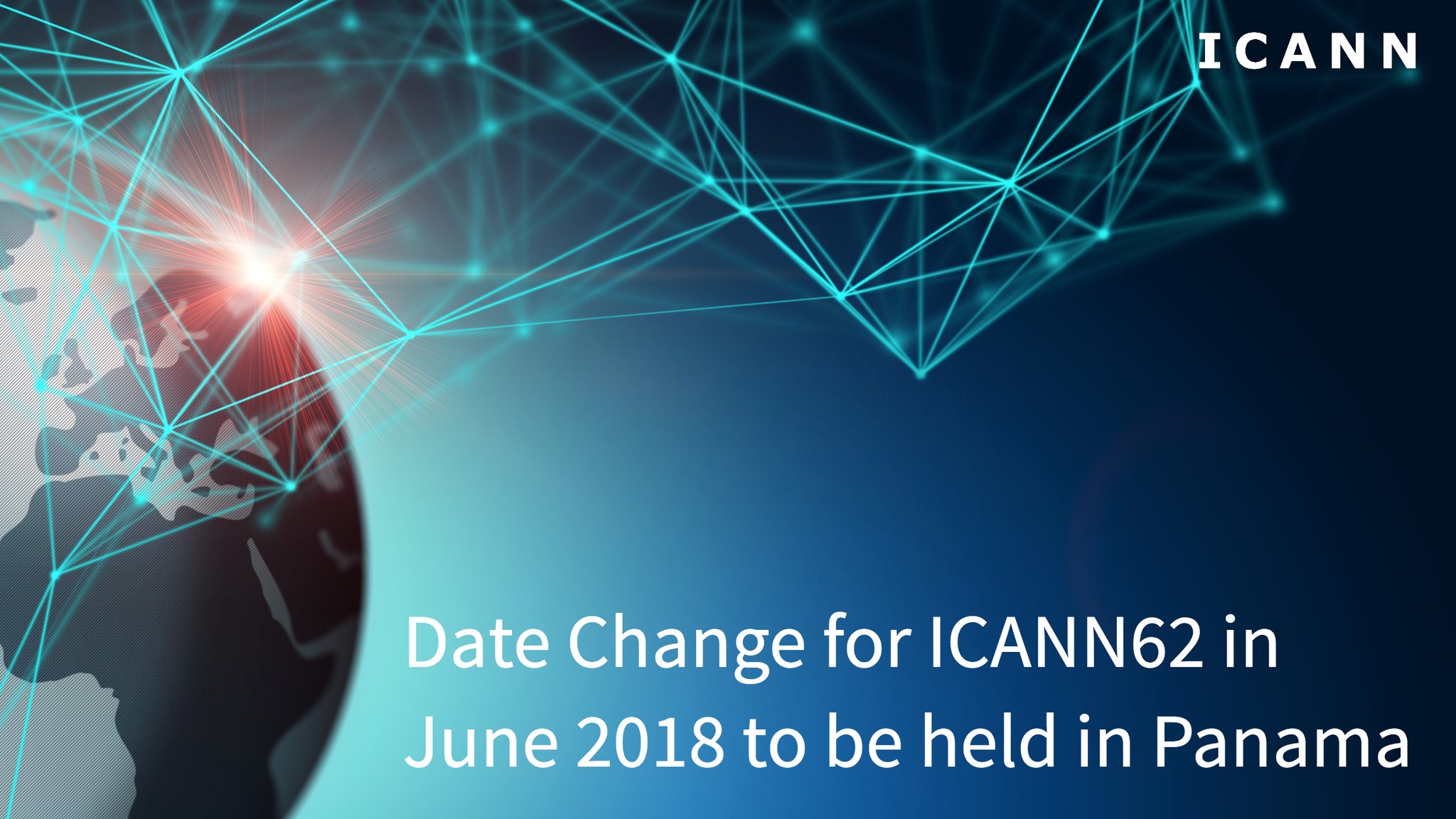 Copyright © 2022 DomainGang.com · All Rights Reserved.