National Landing : Some #Amazon employees have no clue of the HQ2 chosen name!
Amazon chose the name "National Landing" for its second headquarters, located in parts of Arlington's Crystal City and Pentagon City and Alexandria's Potomac Yard.
It seems that the official name of the HQ2 was kept a secret and even JBG Smith, a developer of high-quality, mixed-use properties in the Washington, DC market, didn't announce the news until after Amazon's launch last Tuesday.
JBG Smith will be developing the National Landing area on behalf of Amazon, and operates the web site at NationalLanding.com. That domain was registered in August.
Following the Amazon announcement, many offices are still unaware of the National Landing moniker for HQ2 – they still refer to it as such.
For example, this drop-off and pickup location below, located at the UCF campus, in Orlando, Florida. The hospitable Amazon employees showed us around, explaining the automated process of using the Amazon store.
As a bonus, we even came across a pony show on campus, promoting the UCF Knights right outside of the Amazon office! 😀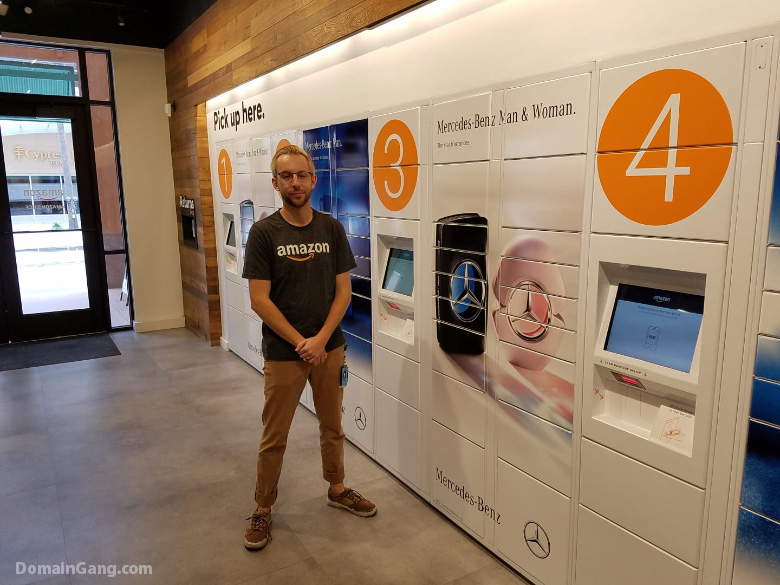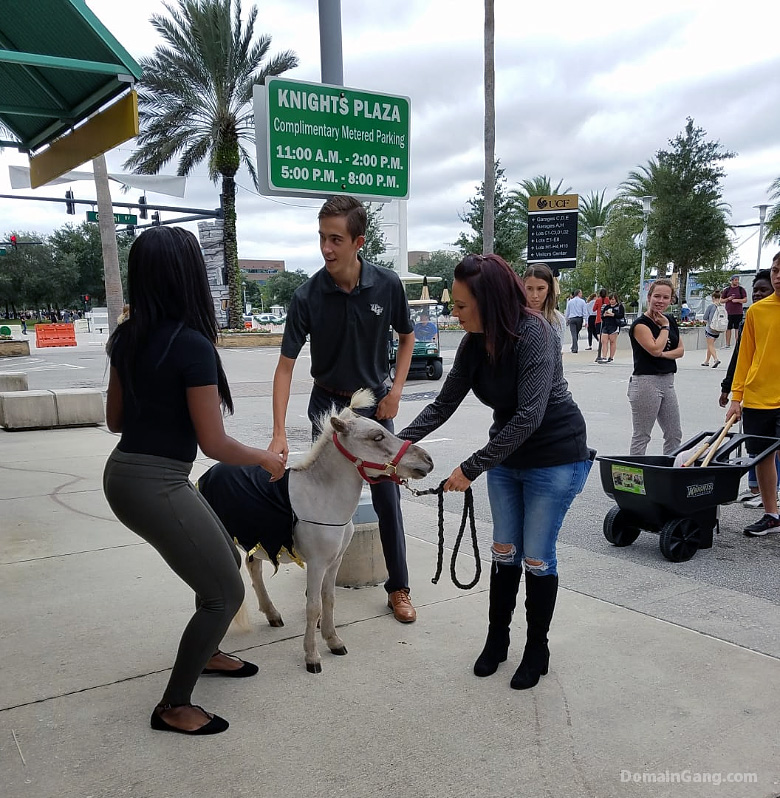 Copyright © 2023 DomainGang.com · All Rights Reserved.
Comments
One Response to "National Landing : Some #Amazon employees have no clue of the HQ2 chosen name!"