Norwegian blonde taunts you about the parked #domain
Did you search for a domain name and it wasn't available?
Worse still, is that domain parked with a Norwegian registrar such as Webhuset?
You might encounter a smiling blonde from Norway taunting with a video you about your search with the following message:
Domene du søkte er dessverre registrert og parkert.
We have no clue what that means so Google Translate did the work for us. The message says:
The domain you searched for is unfortunately registered and parked.
Well, damn it. Better luck next time.
At least the blonde is cute.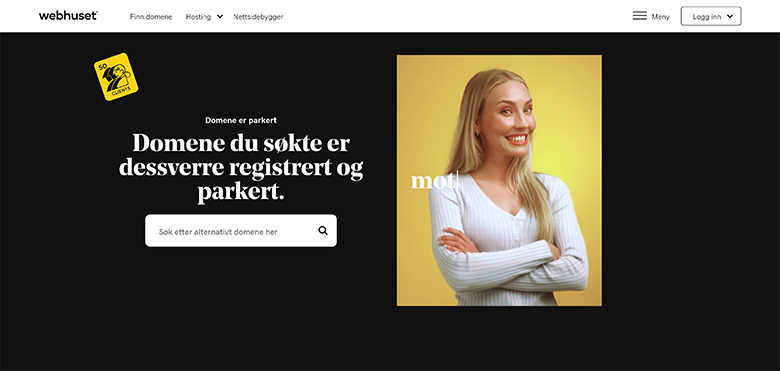 Copyright © 2022 DomainGang.com · All Rights Reserved.
Comments
One Response to "Norwegian blonde taunts you about the parked #domain"