Sogou.com : #Chinese "Google" got $2.1 billion offer from #Tencent
Chinese search engine Sogou, operating from the domain Sogou.com, has received a $2.1 billion dollar offer from China's giant, Tencent.
The proposed transaction, if completed, would result in Sogou becoming a privately-held subsidiary of Tencent, and Sogou would be delisted from the NYSE.

Sogou (so Google!) looks and functions like Google, and it's the second biggest search engine in China after Baidu. Even their logo looks like a Google ripoff.
But don't get fooled: Unlike Google, search engine results on Sogou are highly filtered and with a heavy bias towards China's interests. Consider this search below: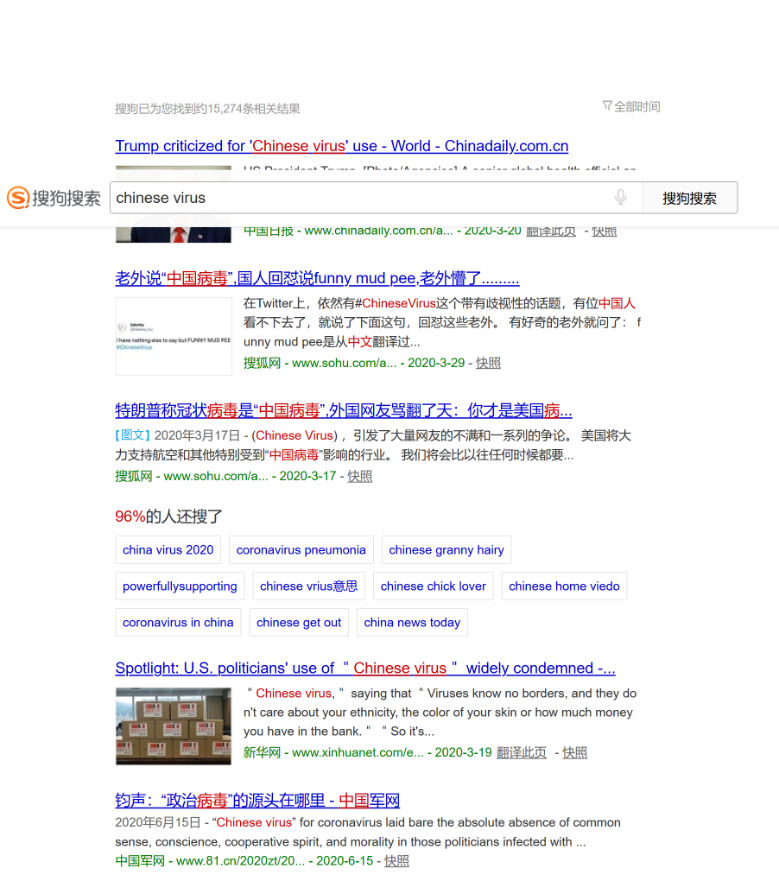 Copyright © 2022 DomainGang.com · All Rights Reserved.