Barnes & Noble applied for the registration of the mark BN.COM
Barnes & Noble, operators of the largest bookstore in the US, operate from the domain BarnesAndNoble.com.
They also own the two letter domain BN.com, which they use as a URL forwarder to the Barnes & Noble web site. The company has now applied for the registration of the matching trademark at the USPTO, BN.COM.
The application was filed with an "intent to use" clause and for a very large number of classes spanning books and other products:
Downloadable electronic and digital books, publications, and digital media and content in the nature of fiction and non-fiction books, audio books, children's books, toddler books, chapter books, board books, beginner reader books, young-reader books, teen books, magazines, newspapers, journals, periodicals, manuals, graphic novels, comics, manga, picture books, workbooks, reference magazines, study guides, test preparation books, and guidebooks, all on a variety of topics, namely, non-fiction, fiction, teen fiction, horror and suspense, mystery and crime, music, movies, television, popular culture, poetry, romance, school life, science fiction and fantasy, thrillers and westerns, African Americans, antiques and collectibles, art, architecture and photography, bibles and bible studies, biography, business and personal finances, Christianity, computers and technology […]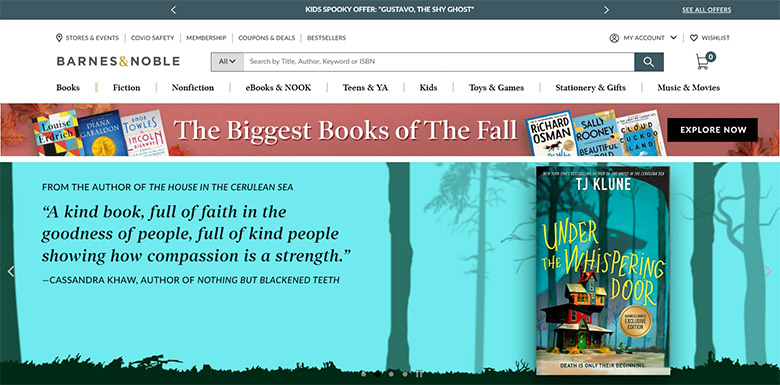 Why was BN.COM applied for as a trademark at the USPTO?
It's an ongoing trend among owners of generic domain names, following the decision by SCOTUS on the Booking.com trademark application.
Since then, dozens of generic domain names have been applied to be registered as trademarks, inclusive of the TLD. We keep track of these applications, and so far none has been decided upon.
As of January 5th, 2021, BOOKING.COM is a registered trademark with the USPTO.
Will these applications become the new norm? Watch this video from NamesCon Online 2020.
Copyright © 2023 DomainGang.com · All Rights Reserved.