Electrical.com applied for the registration of the matching trademark
Colorado-based Widespread Electrical Sales LLC, operators of the ultra premium domain name Electrical.com, have applied for the registration of the matching trademark, ELECTRICAL.COM at the USPTO.
The mark consists of standard characters, without claim to any particular font style, size, or color, for the following products and services:
Online sales of power distribution equipment
The company cites September 11, 2021 as the date of first use of the mark in interstate commerce. According to the Electrical.com web site:
Electrical.com is the world leader for new and obsolete power distribution equipment. We've shipped over 2 million products to 100,000+ customers in over 120 countries across the globe. It may not be a life-or-death situation, but regardless, we know that seconds count and accuracy matters.
The mark's application follows a similar pattern in recent months regarding dictionary word domains.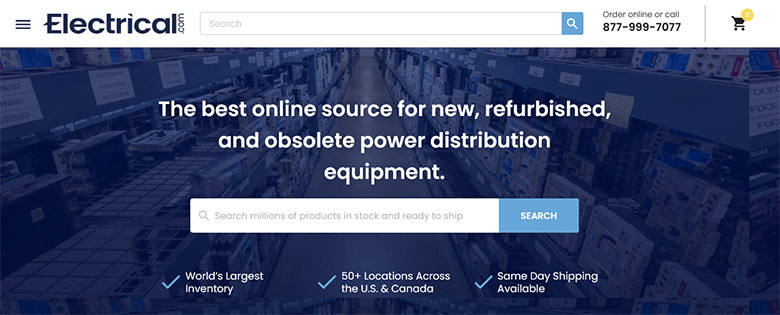 It's an ongoing trend among owners of generic domain names, following the decision by SCOTUS on the Booking.com trademark application.
Since then, dozens of generic domain names have been applied to be registered as trademarks, inclusive of the TLD.
As of January 5th, 2021, BOOKING.COM is a registered trademark with the USPTO.
Will these applications become the new norm? Watch this video from NamesCon Online 2020.
If you made it this far, read our scoop.

Copyright © 2022 DomainGang.com · All Rights Reserved.