#Dynadot added #domain valuation tool #Estibot to its listings
Domain registrar, Dynadot, has added Estibot valuations to its expired domain name auctions.
The auctions now display a dollar value alongside the other metrics for the domains that are being auctioned.
Here's an example below – elfart.com is worth $770 dollars, according to Estibot.
While most domain investors don't agree on the accuracy of automated domain valuation systems, Estibot has been improving its algorithm in recent years.
So now we can focus on pondering whether the expired domain "elfart.com" is a Christmas drawing site, or Spanish for what happens after eating too many tacos. 😀
Kudos: Dale G.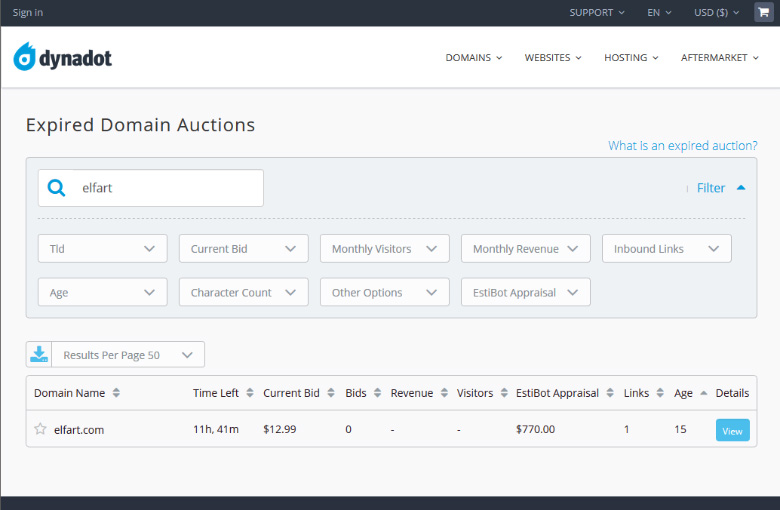 Copyright © 2023 DomainGang.com · All Rights Reserved.
Comments
One Response to "#Dynadot added #domain valuation tool #Estibot to its listings"