Microacquire.com officially becomes Acquire.com
RIP Microacquire, long live Acquire.com.
The company officially rebranded today, in a message by its CEO, Andrew Gazdecki:
In short, you've helped us evolve from that early marketplace with big ambitions into a global platform capable of achieving them. 

The "micro" just doesn't apply anymore, and as a result, we're rebranding to Acquire.com. 

Not only does this better reflect our aspirations in 2023 and beyond, but it honors acquisitions of all sizes, large and small. After all, who wants to think of their acquisition as "micro"?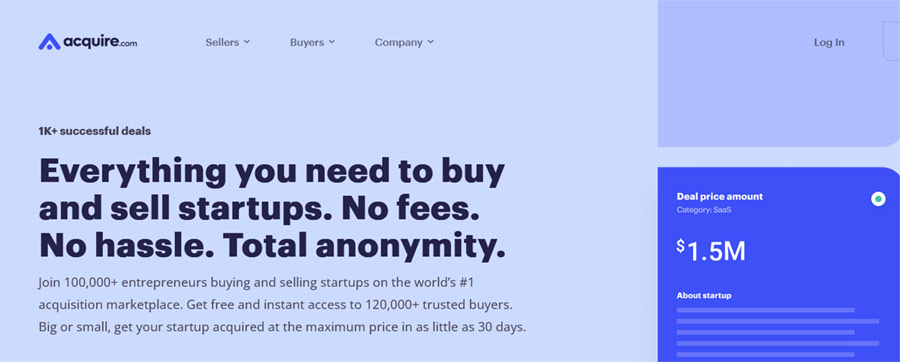 Operating as Microacquire for two years, the company made waves after it acquired the domain Acquire.com which was "in jest" quoted as a $2 million dollar transaction. Later, Andrew Gazdecki corrected the amount to $200,000 dollars.
The company also applied for the registration of the matching mark and its CEO has been poking Twitter owner, Elon Musk, to unsuspend the @acquire handle and allow MicroAcquire to use it.
Copyright © 2023 DomainGang.com · All Rights Reserved.