#Sedo : First big sale of 2019 is the domain #Taxes .com at six figures
Sedo announced its first big sale of 2019, with Taxes.com going off the shelves right on time for the new tax year.
Derick Clegg, senior domain broker with Sedo, quoted the sale of Taxes.com at $250,000 dollars, including tax:
"SOLD! TAXES(.)com off the market! $250,000! Congratulations to both parties! #domains #Sedo #taxes Sedo.com"
But this isn't the first time this domain has been sold for big bucks.
According to Namebio, the domain Taxes.com sold for $700k in 2000, in a private transaction.
Registered in 1994, Taxes.com remained a parked page through the years, despite its sizable sale in 2000; now it's finally a chance to be developed.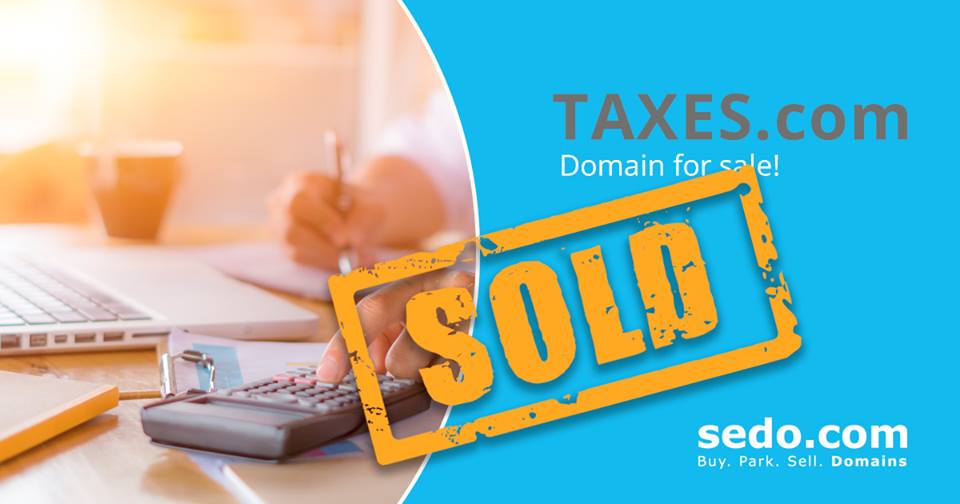 Copyright © 2021 DomainGang.com · All Rights Reserved.
Comments
2 Responses to "#Sedo : First big sale of 2019 is the domain #Taxes .com at six figures"