The #Sedo auction of LLLL .com #domain names is ending soon!
Sedo, a DomainGang sponsor, is running a four letter .com (LLLL) domain auction, that ends in two days.
Short domain names, such as those, are sought after by companies and investors alike.
There are different grades of LLLL .com domain names, and as market prices for the "Chinese letter" premiums are well below their all-time high, now it's the time for some strategic acquisitions. After all, savvy domain investors buy low, and then sell high!
Sedo is auctioning off 50 LLLL .com domains, all without a reserve. At this time, the following domains have bids: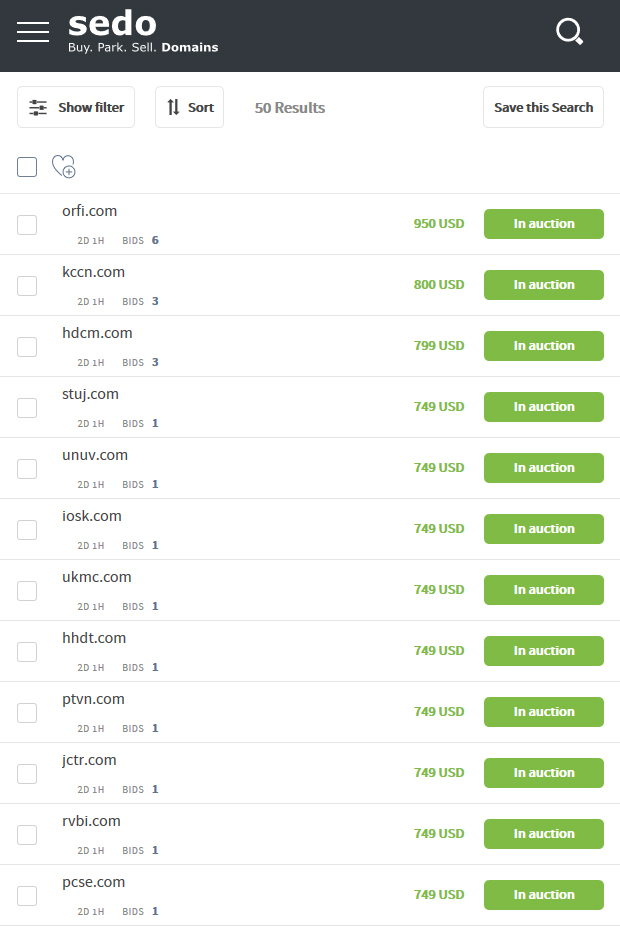 For the complete list of four letter .com domains at auction with Sedo, click here.

Copyright © 2021 DomainGang.com · All Rights Reserved.