#Domain nature : Frank Schilling would retire in the #Cayman Islands
Domain investor and entrepreneur, Frank Schilling, has been working hard in the domain industry for the past 20 years.
Schilling spent most of the 1990's researching domains, growing long hair, and refusing to get a suntan – he was often mistaken for German rock star, Aldus Klaffner at the time.
In the 2000's, Frank Schilling put his domain monetization machine to work, cut and styled his hair, and got adequate sun exposure, shedding his vampire-pale image.
Now in the Cayman Islands, Schilling is pondering retirement, a state of mind that doesn't resonate well with some. For those that actually live in a place that offers numerous benefits to retirees, the Cayman Islands are truly the destination of choice.
"I would love to be able to retire in the Caymans," said Frank Schilling.

"It's becoming more and more financially feasible. To live here is one thing, to retire is another. I'm working hard to achieve the latter, while enjoying life surrounded by some of the hardest-working people at Uniregistry," added Schilling, applying suntan lotion on his arms.
Indeed, the Cayman Islands offer many benefits to domain investors attracted to water, sun and sand. Retiring at the Grand Cayman, where Uniregistry is based, sounds like the perfect golden years.
"On a day to day basis I dream big, setting goals and adding my daily grain of sand to a much larger pile," said Frank Schilling, while sitting in the lotus position on the beach. "I can't think of a better place to become one thing with nature, inhale its very essence to the core, and carry on with life's inexplicably beautiful moments, all while running Uniregistry's well-oiled machine and delving in domain names," he added.
If you want to learn more about retiring in the Cayman Islands, here's some info for you.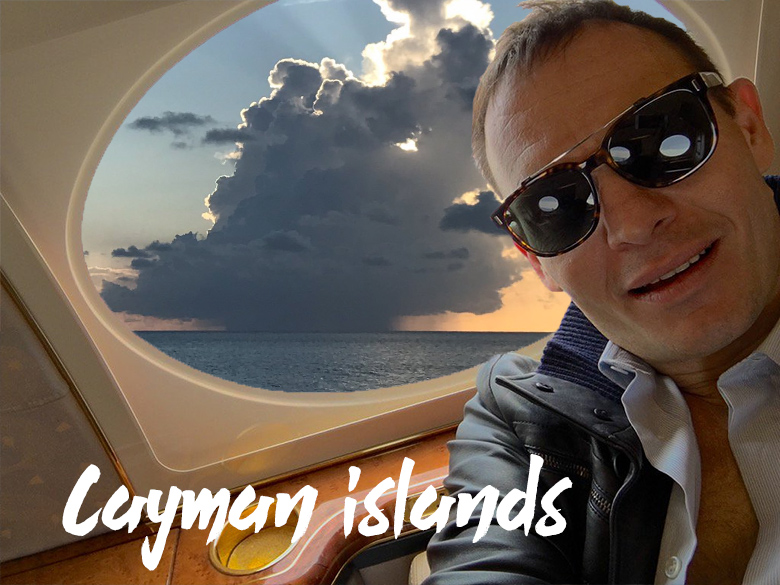 Copyright © 2021 DomainGang.com · All Rights Reserved.