Epik still owns a piece of DNForum!
Epik took over DNForum in 2021, announcing with plenty of fanfare the grand plans it had for the domain forum.
Special Announcement! It is with great excitement that Epik also announces its acquisition and planned integration of DNForum. As the oldest community of domain investors and collectors in our industry, we recognize the tremendous opportunity it represents to extend new opportunities and financial empowerment through its experienced membership base. Stay tuned for official announcements and invitations to check out new resources, content, and special promotions. Epik customers can also use their existing Single Sign On login to create their identity, as part of the Epik universe of great products and services on offer. We are excited for the future, and all the good things that are to come!
Since last year, Epik has been going downhill, failing to pay out its "escrowed" domain sales to the tune of thousands of dollars or more. Its Masterbucks token is worthless and it only serves as a reminder of a crypto Gold Rush era. There is also a fresh lawsuit that should be getting rather nasty for the Epik principals involved.
Quick recap of the recent months:
Our speculation in December that Epik would soon get rid of DNForum as a saleable asset became a reality when Digital Candy UK, a British media corporation, acquired the domain name, forum, and assorted IP assets from Epik for an unknown sum.
Alas, that ownership was as short lived as the year of the six Roman emperors.
Digital Candy UK sold the forum to Helmuts Meskonis, a Latvian technocrat living in the UK. Meskonis operates HostMaria, a web hosting company and appears to be "wet behind the ears" when it comes down to the domain industry. In an impressive move, Meskonis grabbed DNForum mere days after buying up Acorn Domains, a sleeper tech community for the Brits.
In recent days, Helmuts Meskonis has decided to implement paid memberships on both domain forums; ruling with an iron fist, Meskonis appears to be clueless about how to delegate control of the two forums. Reaction on these ridiculous attempts was swift as members of both forums told the new owner he has no idea what he's doing. Meskonis has responded with account terminations, that some referred to as "dictatorial."
What's the rush about paid accounts?
Helmuts Meskonis appears to have spent a good chunk of money, having acquired the two forums on expectations of reviving them to their former glory. Traffic and user interaction at DNForum has been trickling for years, despite the forum's recorded metrics of a user base exceeding 535,000 members. If Meskonis was sold on these numbers he will be soon disappointed, particularly as a vehicle to promote his Summit London gathering of sorts.
And now some fun information:
There is one asset of DNForum that still belongs to Epik, despite the domain's double sale in the span of two months.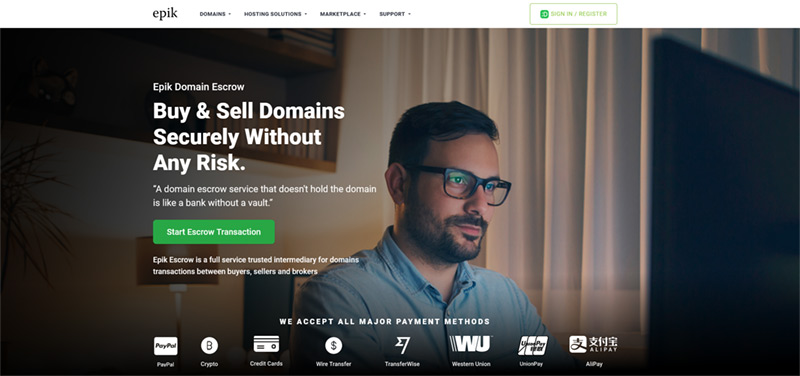 That's the registered trademark for DNFORUM.COM, which was explicitly renewed by Epik on December 8, 2022. The Section 9 renewal of the DNForum mark is thus putting the registered trademark in the lap of Epik, that can do as they please with it: sell it, for example, to pay off more of the company's debt.
We doubt that Helmuts Meskonis would be interested, however; the man hasn't even registered his name, HelmutsMeskonis.com. 😀😂
Update: The domain name HelmutsMeskonis.com has now been registered by someone; hopefully by Helmuts himself. Welcome to the Domain Industry!
Copyright © 2023 DomainGang.com · All Rights Reserved.
Comments
3 Responses to "Epik still owns a piece of DNForum!"