PiracyIsACrime.com: Former anti-piracy portal sold to comedians by #HugeDomains
In 2004, the Motion Picture Association, the Federation Against Copyright Theft, and the Intellectual Property Office of Singapore put together the anti-piracy video "Piracy it's a crime."
The video was then promoted on DVDs and in movie theaters, making it the most iconic anti-piracy PSA ever made. The once-official web site PiracyIsACrime.com campaign site shut down years ago but, this week, the domain started linking to the IT Crowd parody version.
The domain was in the possession of drop-catching experts, HugeDomains, and was offered for sale with a $2,695 dollar price tag. Apparently, someone bought it and pointed it to the parody video on YouTube.
According to Torrentfreak, there was a discussion on Reddit about acquiring the domain and it seems someone did just that.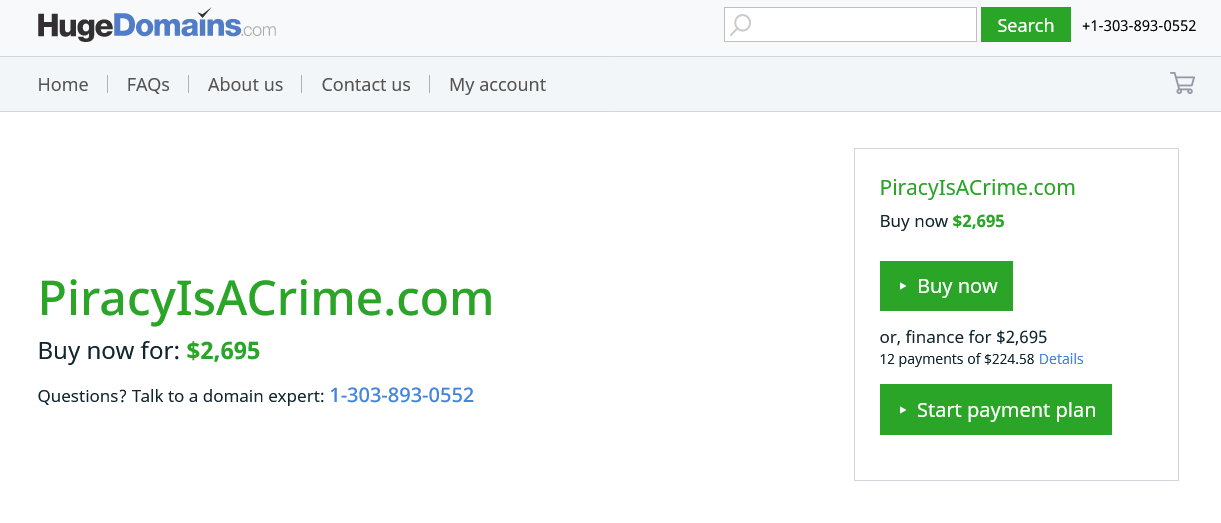 Copyright © 2023 DomainGang.com · All Rights Reserved.