Today only: The #Domain King's #Coronavirus survival kit special for #domainers
The Domain King, Rick Schwartz, has been extremely proactive with regards to the Coronavirus pandemic.
Rick canceled the Asheville meetup early on, saving domainers both money and anguish: no canceled flights, no wasted hotel booking, and no anti-Covid19 mask expenses.
He then bought plentiful provisions, such as nonperishable food, toilet paper, Italian spring water, toilet paper, pharmaceutical necessities, toilet paper, and other items for himself and a small group of people he cares for. It's truly a manifestation of Aesop's Ant and Grasshopper story.
Now, and for today April 1st only, the Domain King graciously offers Covid19 survival kits to the first 100 domainers that ask for it.
The Coronavirus survival kit contains the following:
Eight squares of premium quality Cottonelle toilet paper.
An assortment of Reese's peanut butter cookies and Oreos.
Two Clorox wipes (use wisely.)
One Vix Vaporub infused hankie.
10 coupons for domain name valuations via Twitter.
Said Rick:
"Folks, today only I'm opening my hospitable gates here in South Florida to everyone willing to step up to the plate and practice social distancing. One hundred lucky domainers will benefit from this giveaway and I don't expect any thanks, just an acknowledgement that I've been right all along: prepare, prepare, prepare! One person at a time, and wash your damn hands!"
Rick's gracious giveaway expires at midnight tonight, so if you're able to meet the requirements, give Rick a buzz.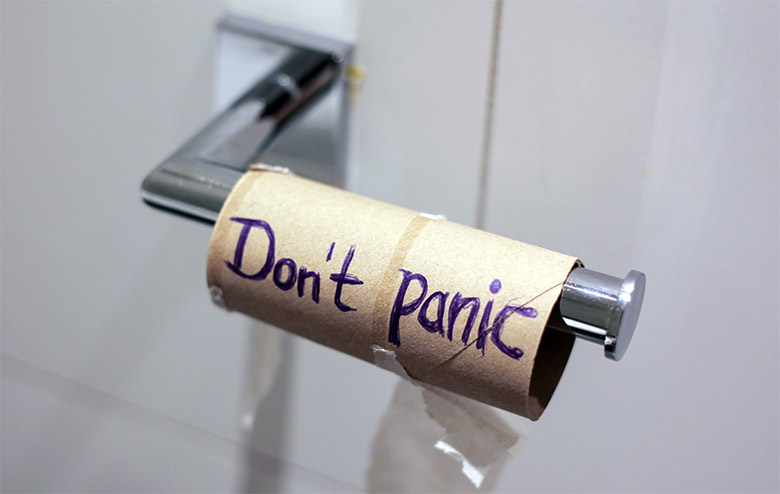 Copyright © 2021 DomainGang.com · All Rights Reserved.
Comments
3 Responses to "Today only: The #Domain King's #Coronavirus survival kit special for #domainers"